Scottsdale Plaza Health
& Safety Precautions

As we continue to confidently serve our guests and provide employment to our team, The Scottsdale Plaza Resort remains committed to our core values. We are closely monitoring the CDC and Arizona state guidelines for health and safety standards and have implemented necessary changes to our property, employee training, guest communication, and room preparedness in an effort to provide accommodations in accordance with CDC guidelines and recommendations.
Travel Safe
The unique design and layout of our campus-style resort provides plenty of room to travel safely, including more than 40 acres of court yards and open spaces. All guestrooms feature a private exterior entry, individual air conditioning units, open breezeways, and open air stairwells. With five pools, a Salon & Day Spa, tennis courts The Scottsdale Plaza Resort provides a safe space to relax and unwind during this unprecedented time.
Highlights
Enhanced Cleaning
EPA approved cleaning products are used to sanitize and disinfect our rooms.
High-Touch Surfaces
We have increased the frequency of cleaning public spaces and high-touch surfaces.
Hand Sanitizer
Hand sanitizer dispensers will be placed at key entrances throughout the hotel.
Team Training
We offer comprehensive team training on safety and sanitation protocols.
Personal Protective Equipment
Is recommended on property when appropriate.
Limited Guest Room Access
Daily housekeeping is performed only by request to limit staff interaction and protect guest's health and safety.
Guest Services
Housekeeping
With our guests health and safety in mind, we have limited the amount of times our team will enter a guest's room during their stay. Housekeeping services are available upon request.
Guest Rooms
Each guest room features individual air conditioning units to provide clean fresh air. Emphasis is added to touch points during cleaning process, and each room is provided with extra sanitizing wipes to use during their stay. Each guest room is accessed from an exterior front door from open air corridors to minimize touch points with other guests.
Physical Distancing
With over 40 acres of lush gardens and courtyards and some of Scottsdale's most spacious rooms and suites, you are guaranteed to feel right at home. Our 5 heated pools throughout The Resort allow plenty of space to spread out.
Salon & Spa
Temperature checks will be conducted prior to guest services. Treatment rooms are cleaned and sanitized in accordance with all CDC and AZ Board of Massage Therapy & Aesthetic Standards.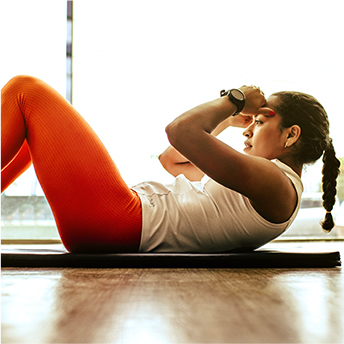 Fitness Centers
All Fitness Center equipment should be cleaned and sanitized after each guest use, supplies are provided.
Dining
Occupancy has been reduced through removal of tables. Check presenters, pens, tables and chairs are sanitized after each use or single-use.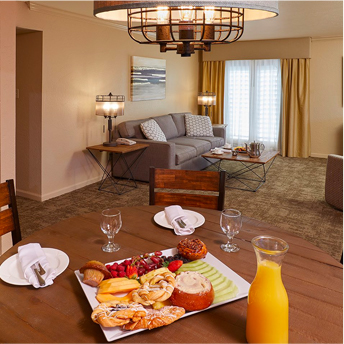 In-Room Dining
Room Service is available as delivery only, printed in-room dining menus are removed and replaced with digital version.
Meeting & Events
All shared equipment and meeting amenities will be sanitized before and after each use, meeting spaces have social distancing options as well as outdoor spaces.
Weddings
Seating capacities and floor plans to be reviewed on an event by event basis to ensure appropriate physical distancing.