A Scottsdale Salon & Spa


Relax, Rejuvenate, Refresh

With its zen-like ambiance and elegant atmosphere, The Salon & Day Spa at The Scottsdale Plaza Resort is a sanctuary for soothing the mind, body and soul. Rediscover a sense of tranquility through an array of nurturing massages, body treatments, facials and salon services that will pamper you from head to toe. Our desert oasis-inspired Spa features four treatment rooms, two infrared saunas, a relaxation lounge, and locker room facilities with showers. We are also the sole carriers of Osmosis, an incredible vegan and certified organic skincare line.

Sanitation Standards

With updated health and safety precautions for guests and staff, the following protocols have been implemented:
- Booking protocol to limit guest interactions in high contact areas.
- Hourly cleaning in accordance with CDC, Arizona State Board of Cosmetology, Massage, and Aesthetic recommendations.
- Guest offerings have been individualized in order to prevent cross-contamination.

What to Expect Upon Arrival

The following steps are being taken to further ensure guest and staff safety:
- Amenity access will be limited to 15 minutes before or after all scheduled appointments and will be reserved for guests with service appointments only.
- Masks will be required for all guests receiving services.
- Temperature checks will be required for all guests prior to service.

Your spa reservation is held specifically for you and late arrivals may result in abbreviated services.
The cancellation fee will be temporarily waived for any guest with less than 24 hours' notice of cancellation. If you are feeling sick, please stay home. If you would like to know more about the health and safety precautions around The Resort please view our Health & Safety Plan below.

View Resort Health & Safety Plan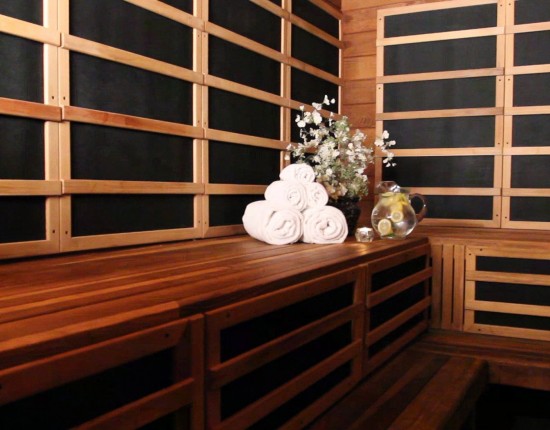 Spa Information
Hours & Phone
Walk-Ins
Monday - Saturday: 9am-5pm
Sunday: 10am-3pm
By Appointment
Monday - Saturday: 9am-6pm
Sunday: 10am-4pm

For more information, to book your appointment or to arrange a group visit, please call 480-951-5150.
Service Menus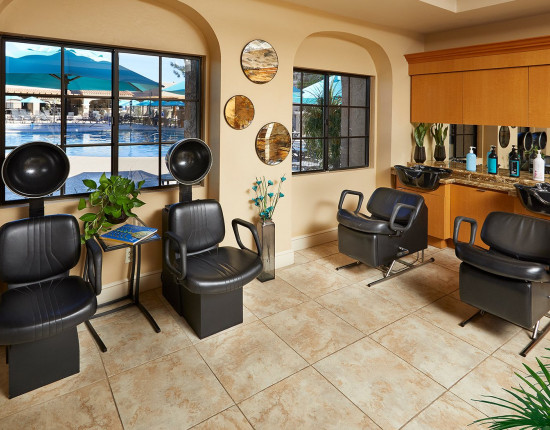 Spa Tips
We recommend that you arrive at least 15 minutes prior to your scheduled appointment. Showering prior to your treatment is recommended.

You will be provided with a plush robe and slippers to wear between treatments.

Women must be a minimum of 13 weeks pregnant, outside of the first trimester, to receive a prenatal massage and must disclose this during the time of booking. We have dedicated massage therapists trained in prenatal massage.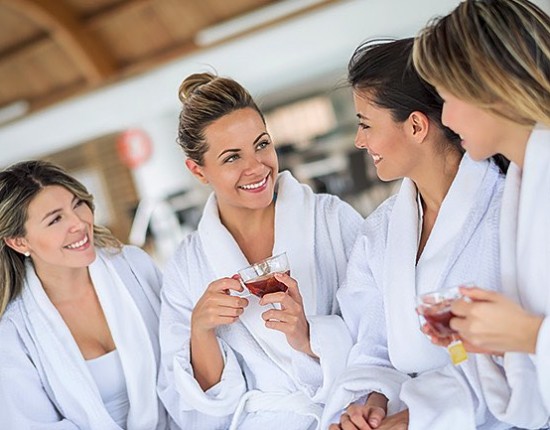 Plaza Pampered
Membership Details 
Becoming a member of the Plaza Pampered Club allows you to enjoy our resort services and amenities even when you are not an overnight guest. Our 12-month contract offers the following exclusive amenities:
Complimentary 50-minute spa treatment per month; additional treatments priced $75.00

Use of five pools, 24-hour Fitness Center, and lighted tennis courts

Complimentary fitness classes, including Yoga, Zumba, and Cardio Barre

20% discount at the Garden Court Restaurant, JD's Sports Bar & Lounge, Cafe Cabana and in-room dining

Exclusive discounted room rates

Two-night stay in a suite per year
Spa Policies
Spa Reservations and Cancellation Policy
All services are guaranteed with a credit card or room confirmation number. In addition, our service appointments require a 24-hour
cancellation notice to avoid being charged. Prices do not include gratuities and are subject to change without notice.
A Note About Pregnancy
For your safety, you will need to sign a document certifying that you have permission from your doctor to receive massage therapy.